Complete Story

06/25/2021
Town of Chalmers Town Manager Receives National Award
Faith Willoughby, town manager of the town of Chalmers, Indiana, received the Larry Hobart Seven Hats Award during the American Public Power Association's National Conference in Orlando, Florida. The award recognizes managers of small utilities serving fewer than 2,500 meters. These managers have a very small staff and must assume multiple roles. The seven hats they must wear are: planning and design, administration, public relations, field supervision, accounting, human resources, and community leadership.
Award winners are pictured with APPA Immediate Past Chair and President and CEO, American Municipal Power, Jolene Thompson (L) and APPA Board of Directors Chair and Executive Director, Kansas Municipal Utilities, McPherson, Kansas, Colin Hansen (R).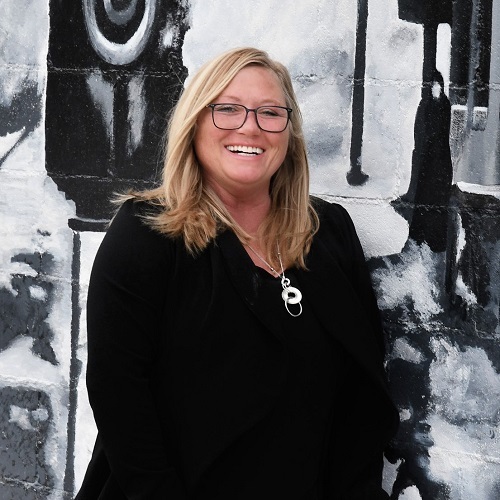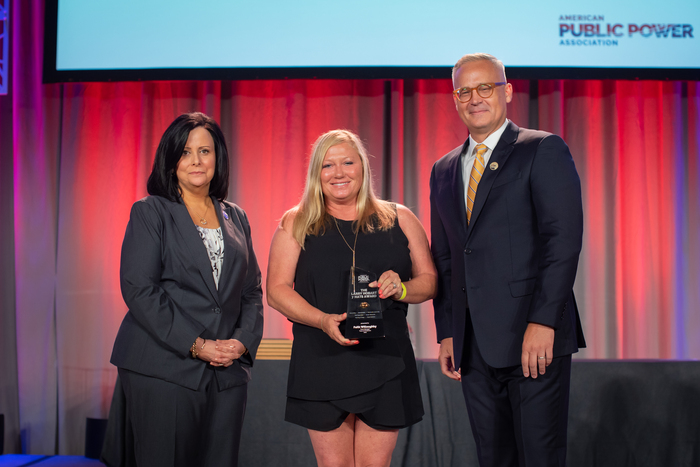 Faith is responsible for managing all of the town's operations as well as those of the community's utilities, which include water, stormwater, wastewater, and electric. She can often be found out in the field working alongside utility employees, whether it be supervising a project or helping them read meters at the end of the month. Besides her fieldwork, Faith is also responsible for managing finances, finding ways to fund necessary projects, and serving as a liaison between the Chalmer's Town Council and residents of the community. Additionally, Faith is an active member of the Indiana Municipal Power Agency, serving on its Executive Committee as a champion for small Indiana towns. Faith is passionate about serving communities like Chalmers and ensuring that they have access to the resources they need to thrive.