Complete Story

08/30/2021
August eSource Newsletter: Vehicle to Home Technology Could Help Keep the Lights On
Earlybird Registration is coming to an end! Place Your Registration Today! www.imea.com
IMEA is pleased to bring you its monthly newsletter. August eSource. This edition includes the following articles:
Vehicle to Home Technology Could Help to Keep the Lights On

The Electric Ford F-150 : How it Can Power Your House in Three Days in a Single Charge

2021 Event Calendar September / October Register Today for upcoming events / workshops!!

IMEA Jobs in Public Power / IMEA News Opportunities
Please click here to view the newsletter
We hope you find the August eSource valuable to you and your utility staff.
If you have comments or suggestions, please let us know.
Janel Sparks
Member Services & Communications Manager
---
Frank R. Rudolph Award Nomination Form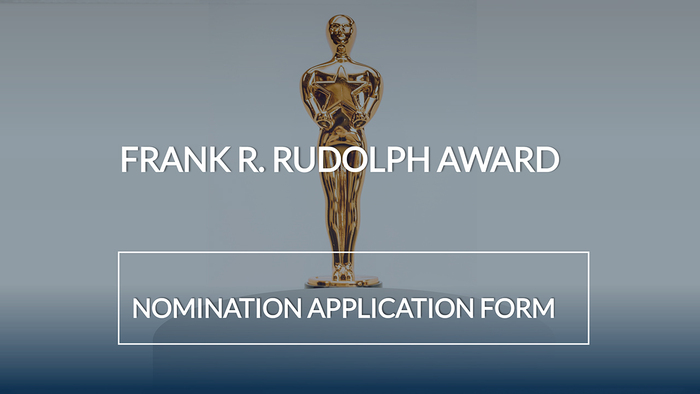 Click Here for Nomination Application Form
Frank R. Rudolph Award, the association's most prestigious honor. Named after Francis Rudolph, was utility manager in Greendale, Indiana, for more than 37 years and the award is given to individuals who make significant contributions to public power in Indiana.
It is the highest award granted by the association and is bestowed in recognition of exceptional leadership in and dedication to public power.
Eligibility
Any employee of an IMEA Member Utility who has been an active participant in Public Power for at least 15 years is eligible.
Criteria
Nominees should:
have contributed to the Electric Utility Industry generally through their achievements or sustained performance.
have contributed substantially to Public Power
have been widely recognized through the state and the association
We thank you for your participation and look forward to seeing you at the 2021 Annual Business Meeting & Vendor Expo!
---
Early-bird Registration Deadline is Coming Soon! Place Your Registration Today!
IMEA Annual Business Meeting & Vendor Expo
Building For The Future!!
When: October 12 - 15, 2021
Where: Embassy Suites Noblesville, IN.
IMEA Annual Business Meeting & Vendor Expo provides an opportunity to learn from industry experts and network with peers. It attracts all levels of the Indiana utility professionals and staff from member communities, as well as IMEA staff.
The conference features educational sessions on technical programs focused on the utility industry. It also provides an opportunity to collaborate with other utilities one on one during the IMEA business meeting.
Please disregard if arrangements to register have been made!
Please see below for more information!
Associate Member Welcome Packet
WE LOOK FORWARD TO YOUR PARTICIPATION!
Embassy Suites by Hilton Noblesville Indianapolis Conference Center
13700 Conference Center Drive South, Noblesville, IN 46060
Hotel: 1.317.674.1900
Group Name: IMEA2021
Group Code: MEA
Arrival Date: 11-Oct-2021
Departure Date: 15-Oct-2021
Hotel Reservation Deadline: September 10th at 11:59pm.
Click Here! Place Your Reservations Today!
EARLY-BIRD REGISTRATION DEADLINE: 09/17/2021
HOTEL RESERVATION DEADLINE : 09/10/2021
Hotel Reservation Deadline is September 10, 2021, at 11:59 PM EDT. Hotel reservations received after September 10, will be processed on a space-available basis and may be subject to higher rates. Early-bird Registration Deadline is September 17, 2021, and will also be subject to higher rates.
Annual Meeting Sponsorship Deadlines : September 03,2021
Commit all sponsorships no later than September 3, 2021 to ensure inclusion. Please see Associate Member Welcome packet for all details and information. Please visit our website: www.imea.com / events / Associate Member Welcome Packet / Member Welcome Packet.
We Look Forward to Your Participation!
& Will See You Very Soon!
---
We are here to help and appreciate your membership!
If you experience difficulty accessing the new website, please delete your browsing history and/or cache. If you are having other technical difficulties or have suggestions on ways that we can improve our web site or service to members, please contact us at imeainfo@imea.com.