Complete Story

04/17/2022
April Insider Newsletter - The Town of New Ross Clerk Treasurer: Ashley Kelsey
National Lineman Appreciation Day: April 18, 2022
IMEA is pleased to bring you its monthly newsletter. April Insider. This monthly edition includes the following articles:
The Town of New Ross: Clerk Treasurer Ashley Kelsey

New Ross Town Hall: Project Development

A Long Time Member of IMEA

IMEA 2022 Workshops / Events

IMEA Annual Meeting & Vendor Expo: October 11 - 13, 2022 (Blue Chip Casino Hotel & Event Center Michigan City, IN.)
Click Here for the April Insider Newsletter
We hope you find the April Insider valuable to you and your utility staff.
If you have comments or suggestions, please let us know.
Janel Sparks
Member Services & Communications Manager
---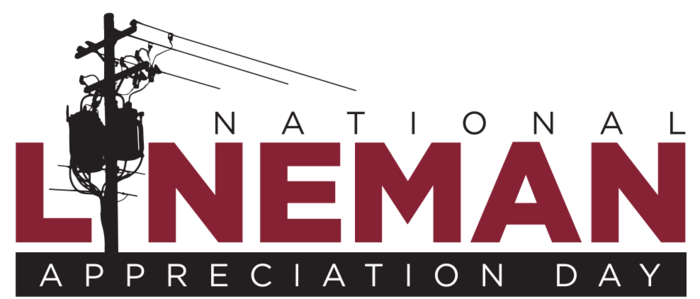 April 18, 2022
Today we honor our Men & Women across the State of Indiana who work around the clock to keep the power going.
From the power plant, the grid crisscrossing the state both above and underground, and right up to the meters on our homes, these men and women build and maintain the system that keeps our nation running.
IMEA Board of Directors & Staff honor you today! Thank you for the time and efforts you put in each day keeping the lights on throughout the world.
---
IMEA MEMBER DIRECTORY
Every day many Indiana Municipals refer to the IMEA Member Directory, the directory is a comprehensive listing of every IMEA member and contains the names, titles and contact information of key officials for each of our members. The directory also includes an "Associate Member Services" section which lists each Associate Member in alphabetical order.
Interested in finding an IMEA Member on both computer and mobile directory?
Please visit www.imea.com. (See below for instructions)
On the IMEA home page please click "Member Login";
Please add your email address as the User ID and if you do not have a password already accessible, please click (forgot password);
A temporary password will be sent to you via email;
Once you have completed the User ID / Password you will enter the IMEA Member portal;
Please identify the member you are in search of by placing the member utility in the box located under "Find a member";
Click "Find";
The member directory profile page will be provided with: Company / Organization name, utility address, key contacts, email address, website and complete utility profile
Interested in finding an IMEA Associate Member on both computer and mobile directory? Gain easy access to State-of-the-Art products and services provided by Representatives NATIONWIDE!
Please visit www.imea.com. (See below for instructions)
Please locate and click the "Menu bar" on the IMEA Home Page;
Please Log In using your User ID and Password;
Please click on "Associate Members";
All Associate Members / Company: Name, contact information, email and website are provided for your review
---
We are here to help and appreciate your membership!
If you experience difficulty accessing the new website, please delete your browsing history and/or cache. If you are having other technical difficulties or have suggestions on ways that we can improve our web site or service to members, please contact us at imeainfo@imea.com.